Top Investment Opportunities in Multi-Family Real Estate Development
Our selection of high-end communities at Landmark Companies will fit any lifestyle perfectly. As one of the top multifamily builders, we set the gold standard for quality residential and commercial developments. Our multifamily construction teams offer the highest quality thanks to a group of state-of-the-art architects and engineers working alongside our in-house general contractor division. In addition, our marketing, leasing, and property management teams continue to hold the standard from pre-concept to completion. Landmark's multifamily housing team can help bring your ideas to life, regardless of where you are in the process!
Multifamily Housing Projects Our Team Has Worked On
ENCORE AT HOME TOWN APARTMENTS
North Richland Hills, TX | 316 Units
6100 Ashbury St, North Richland Hills, TX 76180

ENCORE AT HOME TOWN
NORTH RICHLAND HILLS, Tx | 306 Units
6021 Parker Boulevard in North Richland Hills, Texas.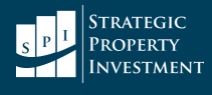 Regalia Mansfield
MANSFIELD, TEXAS | 308 Units
350 N State Hwy 360, Mansfield, TX 76063

EVOLV
MANSFIELD, TEXAS | 334 Units
370 N State Hwy 360, Mansfield, TX 76063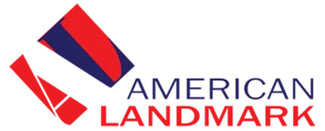 SUMMERCREST BURLESON
BURLESON, TEXAS | 240 Units
1320 Nw Summercrest Blvd, Burleson, TX 76028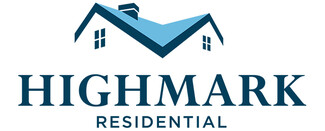 THE CAPE AT GRAND HARBOR
Houston, TX | 324 Units
24758 Grand Harbor Dr Katy TX 77494
Millennium at West End
Saint Louis Park, MN | 158 Units
5245 Wayzata Blvd, St Louis Park, MN 55416

Central Park West
St Louis Park, MN | 199 Units
1511 Utica Ave S, St Louis Park, MN 55416

What Is A Multifamily Property?
Multifamily properties are a great investment option since they typically have three or more units. Market-rate leases are a common way to lease multifamily properties and offer a source of income. Are you liquidating your assets? You can eliminate market variations and management challenges by purchasing a portfolio of multifamily apartment complexes in rapidly growing areas! Invest your money in high-yielding multifamily crowdfunding investment funds to get passive income. Invest in our various multifamily properties fund to maximize your return while lowering risk. In addition to producing income, multifamily properties appeal to investors for financial security and growth potential. Because rental demand is increasing globally, multifamily properties are some of the most appealing rentals available.
Are There Different Types of Multi-family Properties?
Choosing a suitable multifamily property type is essential for investors. There are a variety of classes available, each offering its benefits. For example, class A properties provide high returns and the potential for significant appreciation, while class B properties offer good yields but may be less lucrative over time. In addition, capped properties – also known as 'hybrid' properties – combine features of both A and B-class properties, providing clients with all the benefits of each type at different times in their lives. So, which property class is suitable for you?
Tips for Multifamily Real Estate Investment Properties
The Location
The location of a multifamily property is always an essential factor to consider because it defines how much rent you can expect to collect and what type of neighborhood you will be living in. Make sure to research and find the high-demand areas with projected long-term growth.
The Total Number of Units
Multifamily properties are a great investment option for all types of investors. However, when investing in multifamily properties, always look at the total number of units, potential cash flow, and market occupancy rates available before making any decisions.
The Costs
Multifamily properties are an excellent investment for those who want long-term profits. They offer stability and opportunities through rental, ownership, or development. Landmark Companies team will take the time to research multifamily properties in your area and provide you with a detailed investment analysis.
The Seller
People looking for a quick return often buy and sell multifamily properties. However, the best multifamily real estate investment opportunities are those that have been well-managed and have a long-term outlook.
The Potential Income
Over the next several years, multifamily property projections increase at a pace of 6-7% per year. Property owners who manage their properties well and have a good tenant mix can expect to earn high returns. High occupancy properties also have a high return on investment (ROI). In addition, several top-notch multifamily property management firms now assist you in increasing the efficiency of your rental apartments, making investing even more convenient.
Investing in Multi-Family Turnkey Properties with Landmark
There's no doubt that multifamily properties are attractive to all investors. They offer a high return on investment (ROI), various benefits, and constant demand. As a result, multifamily properties are a great way to diversify your portfolio and achieve long-term success.
Multifamily real estate investments from Landmark provide the opportunity to create wealth by developing conservative real estate developments in different parts of the country. With properties that offer a variety of benefits like high yields and cash flow, multifamily investments are a great way to grow your portfolio and grow your wealth over time. So, if you're interested in the real estate investing market, call us and discover how our investors diversify and buy into gorgeous and profitable multifamily complexes today.
Focus On Multifamily Development
Landmark Companies endeavors to go above and beyond for all services we provide, adding value for our projects wherever possible and thereby succeeding nationally in the construction industry.